Domestic Violence Providers
Domestic Violence Providers
Service Providers
This page contains information to assist you in having conversations with your clients about domestic violence.
Domestic Violence and Health Training – CME Accreditation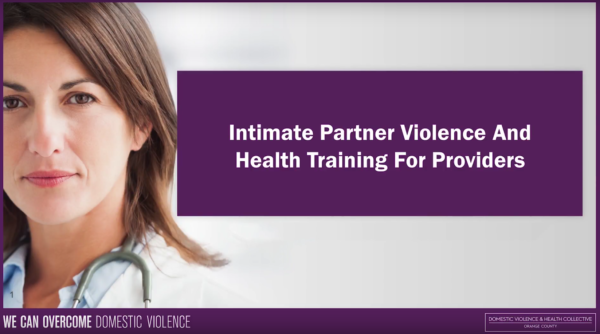 ---
Health Effects of Domestic Violence
Here are some articles about how domestic violence affects a victim's health.
---
Marketing Materials
Posters and Pamphlets
Feel free to print and post these great marketing posters and educational pamphlets in your office, patient waiting rooms and other areas.
---
Public Media Campaign Toolkit
We Can Overcome
---
About Domestic Violence Health Collective Orange County (DVHC-OC)
Domestic Violence & Health Collective